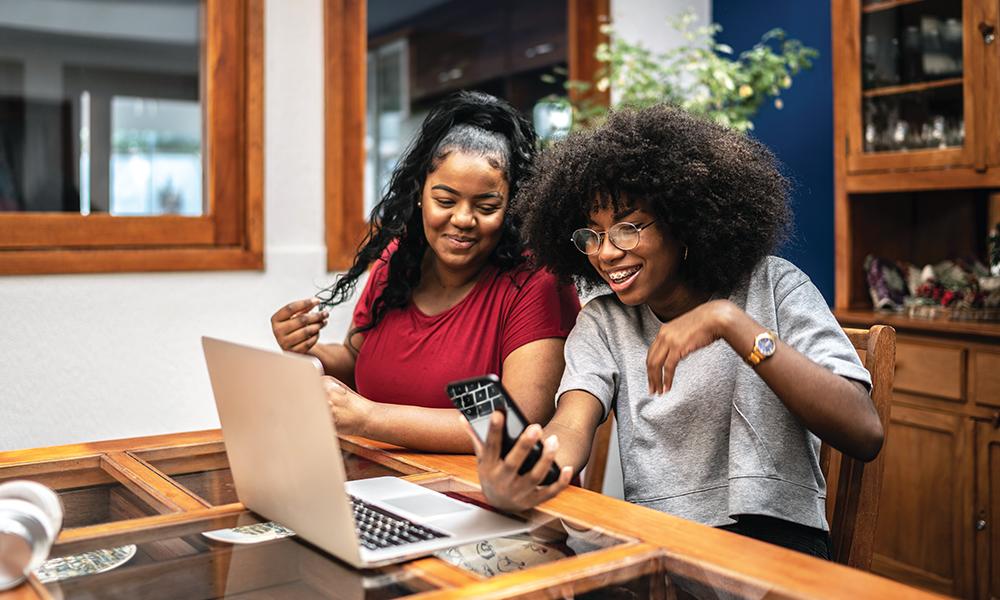 ---
Stop Comparing, Start Being Grateful
Dear Cathie: My daughters constantly argue over what they think the other one has or is better at. Their ages are 15 and 17. How do I stop the fighting and restore peace in the house?
Living in the 21st century as a teen is difficult, and the social media platforms available to young people make life even more stressful. It may take years to switch one's comparison mind-set, but it can be done. When we constantly compare our lives to everyone else's "highlight reels" as they appear on Instagram or Facebook, we build resentment towards others and ourselves. What you see on social media is not reality! It is only a snapshot of the moment and what a person chooses to share. Even when you feel better about yourself after a comparison, the ego boost is only temporary, which can be hard to accept. To combat the comparison mind-set, try developing a practice of gratitude. A gratitude journal can be done each day. Practice writing down five things that happened during the day that made you smile. They can be as simple and small as a beautiful sunny day, a car to get you from place to place, or a delicious cup of hot coffee. The key is to recognize the gifts we receive and to be thankful to God for those blessings.
---
Here are some other things to do instead of comparing:
Accept where you are in life now.
Love yourself, both past and present.
Be grateful for a new day and opportunity.
Recognize you are not perfect and were not meant to be perfect.
Turn comparison into inspiration and new possibilities.
Remind yourself that "to compare leads to despair."
Consider a detox from social media. Understanding your triggers for comparison can be important.
---
God created us in His image, and we are unique. We are not made to look the same or to excel at the same things.
---
Romans 12:4-8
For as in one body we have many parts, and all the parts do not have the same function, so we, though many, are one body in Christ and individually parts of one another. Since we have gifts that differ according to the grace given to us, let us exercise them: if prophecy, in proportion to the faith; if ministry, in ministering; if one is a teacher, in teaching; if one exhorts, in exhortation; if one contributes, in generosity; if one is over others, with diligence; if one does acts of mercy, with cheerfulness.
---
Cathie McDaniel is the director of Catholic Family Services in Huntsville. She has a master's degree in clinical counseling from Franciscan University in Steubenville, Ohio, and is a licensed professional counselor in the state of Alabama.