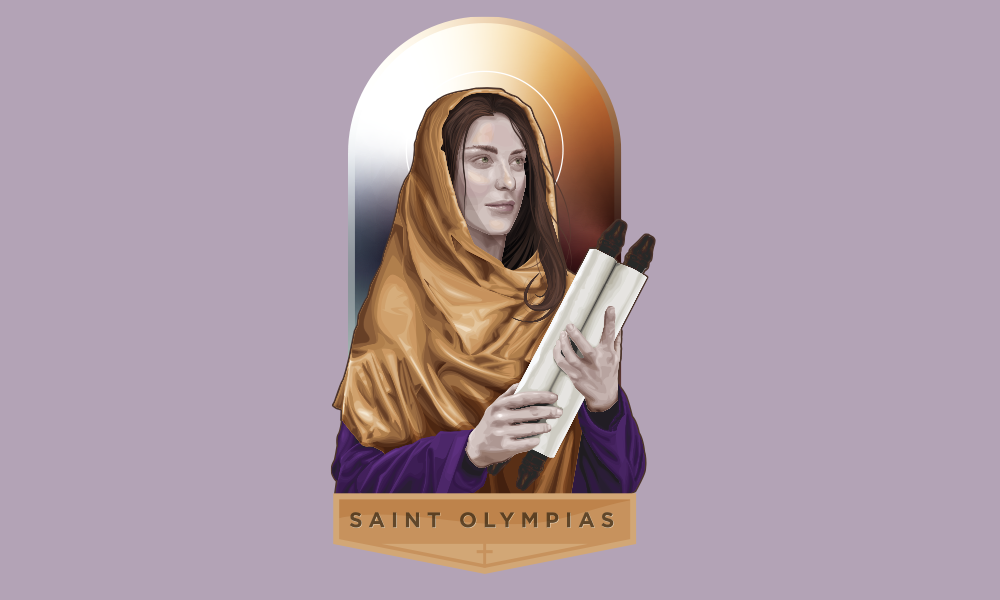 ---
St. Olympias
(361-408)  |  Feast: Dec. 17
St. Olympias might have come from a very wealthy family in the early days of Constantinople, but this disciple of St. John Chrysostom was orphaned and widowed, and she still managed to serve God and the poor with unwavering charity despite setbacks.
After being orphaned, Olympias was raised by her nanny under the supervision of her uncle. She eventually married the prefect of Constantinople who died shortly thereafter, leaving Olympias a childless widow uninterested in remarriage.
Olympias declined all new marriage proposals, devoting herself instead to serving God, performing works of charity and eventually being consecrated as a deaconess of Constantinople. Her parents had left her with a great fortune, and she soon built a convent next to the principal church of Constantinople, where many women consecrated themselves to God and service to the poor. She also built a hospital and orphanage.
St. John Chrysostom became Bishop of Constantinople around this time and served as a spiritual guide for Olympias. From that point on, Olympias followed St. John Chrysostom's direction, helping even the most distant regions of the empire with her donations. When St. John was exiled, Olympias remained a faithful disciple and refused to accept his successor. Because of this, her convent was disbanded and her charitable works were put to an end.
St. John Chrysostom encouraged and guided Olympias in her own illness, persecution and exile until his death. Shortly thereafter, Olympias, too, passed from this life, and she has been venerated as a saint ever since. Her statue is in the colonnade of St. Peter's Square.