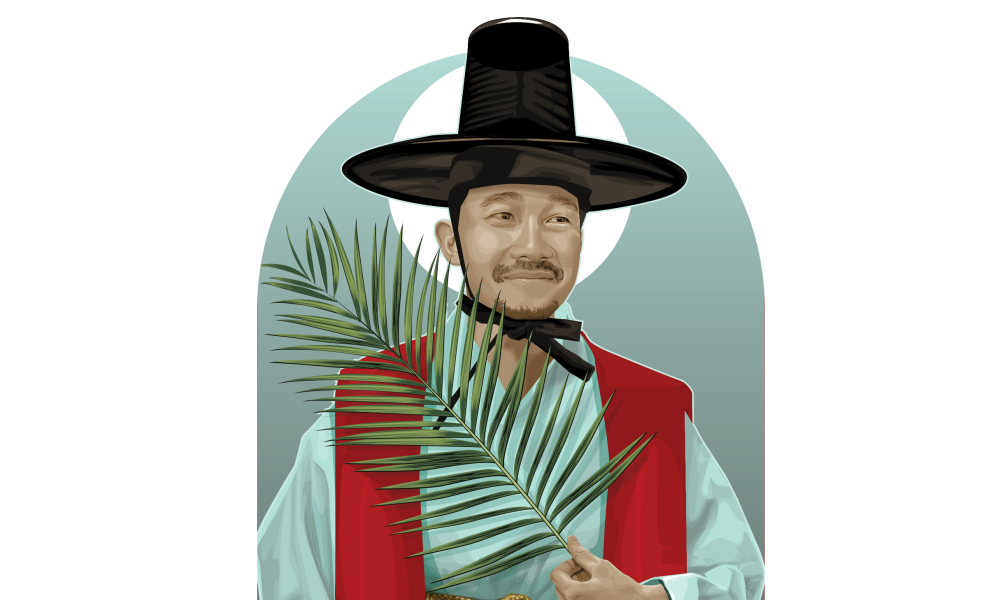 ---
St. Andrew Kim Taegon
Feast: Sept. 20 | Patron Saint of Korea
St. Andrew Kim Taegon followed in the footsteps of hundreds of lay Catholics who courageously practiced, spread and died for their faith in Korea. As the first Korean-born Catholic priest, he joined thousands of his countrymen in their commitment to practicing and sharing Christianity despite the persecution they endured for more than a century.
Andrew was born to Catholic converts who secretly practiced the faith first introduced to Koreans by Japanese soldiers in the late 1500s. Around 1777, educated Koreans began studying the Gospels brought from China and established home churches around the country.
When missionaries from France and America arrived in the 19th century, they found thousands of Koreans practicing Christianity despite the threat of government persecution and without priests to celebrate the sacraments. Andrew's father, great-grandfather, and several uncles were executed for refusing to deny their faith.
Andrew was baptized at age 15 and traveled more than 1,200 miles to attend a seminary in China. Once ordained, he returned to evangelize in Korea, charting maps along the coastline to mark safe passage for missionaries. At age 25 in June of 1846, he was captured and imprisoned. Before being beheaded in September of that year, he encouraged his followers with these final words: "My immortal life is on the point of beginning. Become Christians if you wish to be happy after death, because God has eternal chastisements in store for those who have refused to know him."
When Andrew was canonized in 1984 with Paul Chong Hasang and 98 other Korean martyrs, Pope John Paul II said: "The Korean Church is unique because it was founded entirely by lay people. This fledgling Church, so young and yet so strong in faith, withstood wave after wave of fierce persecution."