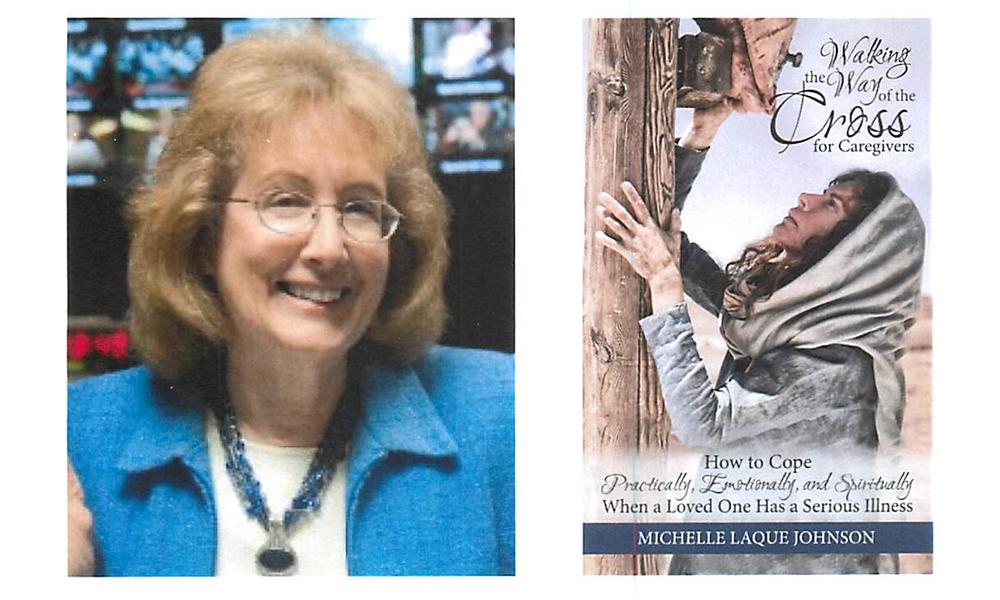 ---
Michelle Laque Johnson to speak at upcoming Magnificat Breakfast
The Service Team of Mary, Woman of Faith Chapter of Magnificat invites the women of the diocese to its Magnificat Prayer Breakfast on Saturday, April 15, from 9:30 a.m. to 12:30 p.m. at Our Lady of Sorrows Parish Hall, located at 1728 Oxmoor Road in Birmingham.
The speaker, Michelle Laque Johnson, will compare her experiences with the suffering and death of loved ones to walking "the Way of the Cross" with Jesus. Her humble trust and faith in the "One Who loves you more than you love yourself" carried her through a heartbreaking eight-year caregiving journey with her husband.
Johnson was married to Stuart Johnson for 35 years before he died of cancer. Even while working a full-time job, she was her husband's sole caregiver as he suffered through a leg amputation and the devastation of becoming a quadriplegic. As hard as it was, this journey deepened their love for each other!
In addition to her husband, Johnson also experienced the sudden death of her father and the death of her beloved sister from cancer five years ago. She assisted with the caregiving of her 93-year-old mother, who experienced both physical and mental challenges before her recent death. 
Johnson has more than 30 years of journalism and communications experience. She currently serves as Director of Communications for EWTN. She holds a master's degree in journalism from Northwestern University and a master's degree in industrial organizational psychology from San Diego State University. Johnson is a fully professed Secular Carmelite and the author of Walking the Way of the Cross for Caregivers, which shows how to cope practically, emotionally, and spiritually when a loved one has a serious illness. Autographed copies will be available for purchase at the meal.
Tickets for the April 15 Magnificat Breakfast are on sale through April 10. Meal tickets are $20 and include a catered breakfast. Tickets are available online at BirminghamMagnificat.org or by email at magnificat0296@gmail.com. If purchasing a ticket by regular mail, please send a check payable to Magnificat by April 7 to: Magnificat Tickets, 5220 Crossings Parkway, Birmingham, AL 35242. Tickets are also available at Alpha Church Supply and Gifts or from any Magnificat Service Team member. Tickets for priests, deacons, religious brothers and sisters are complimentary, but reservations are still required. No tickets will be sold at the door. Please call Donna Chmielarski at 205-408-0308 if you have ticket questions or would like additional information.