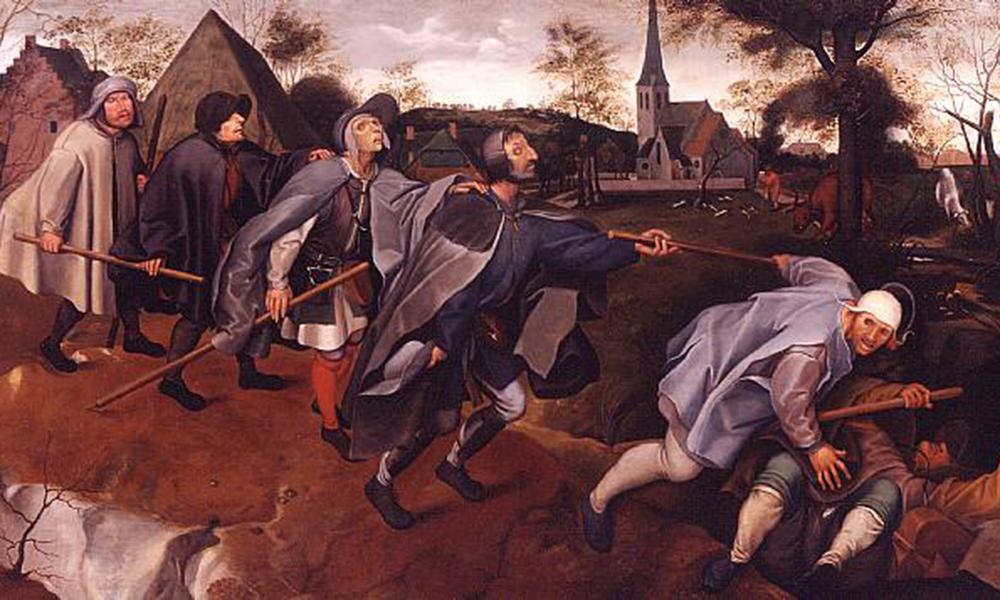 ---
A 'Liturgical Juncture'
Bishop Raica Celebrates the 8th Sunday in Ordinary Time
On Feb. 27, Bishop Raica celebrated Mass at the Cathedral of St. Paul, marking the 8th Sunday in Ordinary Time. The complete text of his homily follows herein.
My friends, today we are at a juncture – maybe we could call it a "liturgical juncture" - in our faith journey as we pivot this coming Wednesday, Ash Wednesday, into our Lenten season. What we will see, as we walk with Jesus for 40 days, is that faith is not for the weak! It requires a resolve and conviction that begins from the inside, right in the heart – the very locus of truth, beauty, freedom, justice, and happiness. Faith also looks at our insecurities, our wounds, and our doubts as we look at Christ who gives us definite direction, binds our wounds, and gives us a certainty.
It is the beginning of another journey that doesn't settle for the least – just to get by – but wants us to bump up against a reality through which we can awaken and see Jesus Himself present and here today.
Places around the world celebrate Carnevale these days – with a famous one in Mobile and New Orleans in our part of the world. On Tuesday, we will have our immediate preparation with Mardi Gras or Fat Tuesday. It's Pączki day for many of us Poles! It is a day that is a blowout as it segues to the austerity, soberness, and simplicity of Lent.
So, this day we prepare for that time-honored season of joy that we prepare ourselves, not merely for the rejoicing that is proper to Easter but to conform our hearts and our minds more and more to that of Christ Himself.
Today, then, we hear such time-honored quotable phrases / sentences in the Gospel to inspire us to something more in our discipleship. Here are three of them!
---
1) "Can a blind person guide a blind person?" In other words, who is at the heart of guiding your life. For the purpose of life, as I continue to reflect and learn, is not merely to have a job, have a family, or have fame or fortune. It is to become truly ourselves. Who will guide us in that journey? Whom do we allow ourselves to be guided by in helping us become truly ourselves – redeemed, free, and persons who live life abundantly, not reduced to our sins or the least we can be but truly full of life and joy with a taste and zest for all life and all of reality so that we can ultimately say we have never seen anyone live like that before! And I want that!
2) Here's another one: "No disciple is superior to the teacher; but when fully trained, every disciple will be like his teacher." In other words, the one who teaches is truly responsible for training the heart (not merely the brain) to long, to desire, to open up to God's action in our lives. It is to catch a glimpse of the passion and hope that lies in store.
A disciple is one who follows. In this case, one who follows a master (a life coach!). A master is a person who can teach us the method of forming our hearts to conform to that of the Master Christ Himself. It is a heart that yearns, a heart that loves, a heart that seeks the good of others. It is a heart that forgives, a heart that reconciles, a heart that sees that the greatest thing that can happen is to be reconciled to God and each other – to love as God loves (as we heard last week); to see as God sees; to forgive as God forgives.
That is a model that gives me hope – that doesn't bring me down but lifts me up!
3) Here's the third: "Why do you notice the splinter in your brother's eye, but do not perceive the wooden beam in your own?" … "Remove the wooden beam from your eye first; then you will see clearly to remove the splinter in your brother's eye."
---
It is easy to tell others what to believe, what to do. How easy it is to be righteous in condemning others without even knowing them! Our Lord's method is quite different – look at yourself first and see the inconsistencies, the sins, the questionable behaviors that characterize your own life. Through your words and actions, are you seeking to build up the Body of Christ or divide it and tear it down? Are my words honoring the Body of Christ or disfiguring it and causing wonder? I go through that examination of conscience frequently on this score, seek out the forgiveness that is offered in the Sacrament of Penance, and seek out the virtues that will honor the dignity of another who bears God's image and likeness.
I often tell the story of a young collegian at a retreat some years ago who came up to me and said in all seriousness, "Msgr., I want to become a saint!" She had obviously met Christ along the way and was serious about her life. She didn't look around the see the inconsistencies in the Church, the imperfections / sins of her leaders or other members. No, her focus was on herself and her relationship with Christ. I know we don't have a perfect institution – I know it very well!  But I do know that I have the certainty of my relationship with Jesus Christ – that I am called, that I am still a disciple, that I am redeemed, that my sins are forgiven, that I am nourished, and that I am called to be more than I can even imagine. Removing the beam in my eye takes effort because I want to compare myself with others rather than the hope and dream that God wants me to become. Yes, I want to become a saint, and it is not an easy task sometimes. There is much happiness and a lot of misunderstanding and increased suffering; intense joy and moments of desolation.
Pope Francis talks about it in his writings pivoting on St. John Paul II's clarion call: "Do not be afraid to set your sights higher, to allow yourselves to be loved and liberated by God. Do not be afraid to let yourselves be guided by the Holy Spirit. Holiness does not make you less human since it is an encounter between your weakness and the power of God's grace. For in the words of León Bloy, when all is said and done, 'the only great tragedy in life, is not to become a saint.'" (Pope Francis, Ap. Ex., Gaudete et Exsultate)
Today, as we prepare for the great season of Lent, perhaps we can reflect on: Who is it that teaches us about ourselves? Where does it start from? Should I merely do what I need to do to "get by?" Or is there a greater gift in store for me that enables me to be not merely a disciple but a missionary disciple, one who knows how to live in the complexity of our times not yielding to the negativity and despair with all that wrong with the world, the Church, the bishops, the priests, or my local parish – one that looks for the fruit that is already happening.
There are saints among us. Christ's action has changed someone's life. Christ is here and alive – an event that I, too, can experience in Birmingham! Christ's presence is an ongoing event that has not abandoned us, imperfect though we may be! Christ gives us the grace not to be afraid to become a unique work of art, who we are truly called to be. This doesn't often happen overnight, although it can! Look at St Paul! It requires perseverance, tenacity, and not looking back to failures. We look to Christ who is our hope and lifts us up. Our readings summarize it this way: "The fruit of a tree shows the care it has had." (Sir 27:6) "[Those] planted in the house of the Lord shall flourish…" (Ps 92:14) "From the fullness of the heart, the mouth speaks." (Luke 6:45) It is not a "what" – what can I do to make this happen? Rather, it is a "who," a someone I have met in my journey of life who taught me, opening me up to see things that I cannot unsee, to know things that I cannot unknow, and to become someone I have yet to imagine because I have let myself be found by Christ. With St. Paul, we can echo the amazement by adding: "… Thanks be to God who gives us the victory through our Lord Jesus Christ!" (I Cor 15:57)