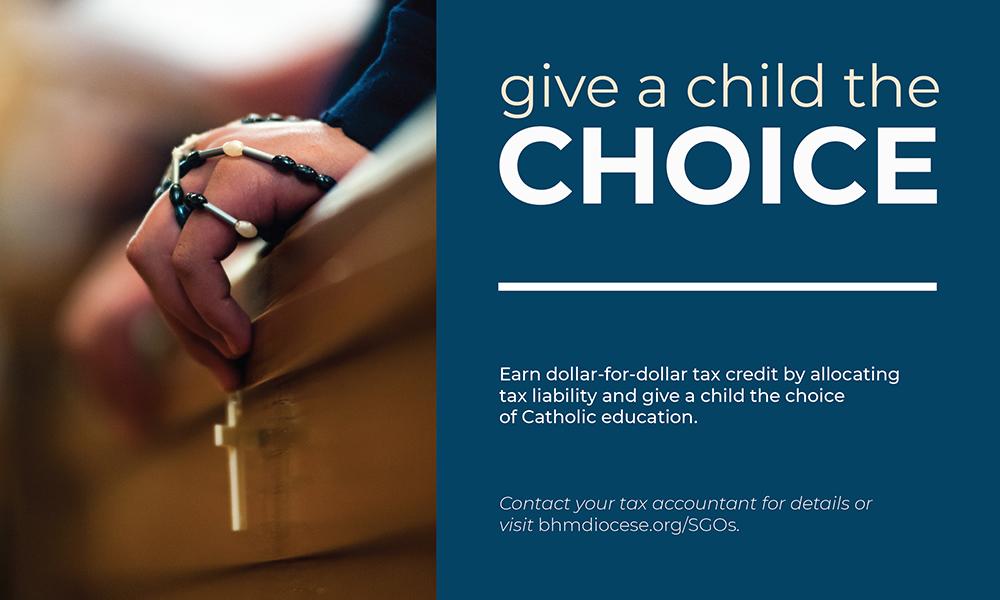 ---
Giving the Gift of Catholic Education
Time. Talent. Treasure. These are some of the ways to support the propagation of our Catholic faith by ensuring the sustainability of Catholic education through volunteering, praying, and giving of your time or your material resources to support the efforts of our schools. As we near the end of the tax year, there is a unique opportunity to help provide access to Catholic education for those in need of financial assistance by redirecting tax credits to a scholarship granting organization.
Individuals, S corporations, C corporations, LLCs, partnerships, and pass-through entities can donate up to half of their tax liability to fund scholarships instead of sending 100% of the tax liability to the Department of Revenue. Certain pass-through entities can take an additional federal tax deduction as well.
Created under the Alabama Accountability Act, scholarship granting organizations have helped provide our excellent Catholic education to 6,202 students, which means that since 2013 an additional 6,202 students have been formed in the Catholic faith in a safe environment devoted to high-quality academic and spiritual education.
Currently, 436 students in the Diocese of Birmingham Catholic schools are benefiting from a scholarship through either C2 Opportunity Scholarships, Scholarships for Kids, or Rocket City Scholarships. Continuation of Catholic education for these current students and allowing for new scholarships for additional students desiring the beauty of a Catholic education in the 2022-2023 school year is the best gift you can give this Christmas season. Thank you for taking an extra few minutes of your time to give these students this gift and defer your tax credit by Dec. 31, 2021.
To access step-by-step directions to claim your Alabama State Income Tax Credit by Dec. 31, please click here. You can also let your accountant know of your desire to participate in this opportunity. To help spread the word about the opportunity to help make Catholic education affordable for a greater number of families, please visit this link to access graphics to share in social media or email.