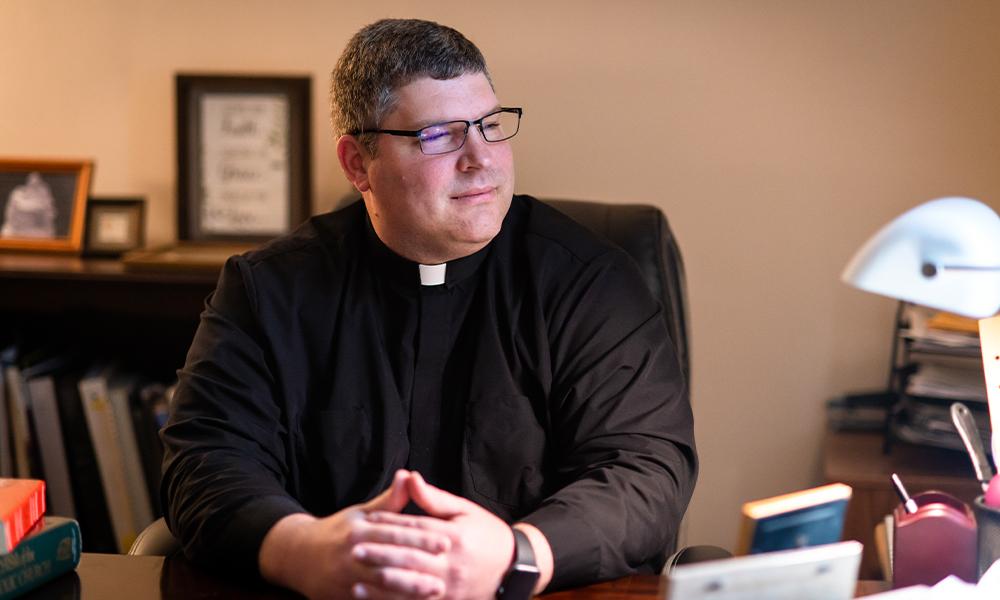 ---
'The priesthood is truly an adventure'
"My grace is sufficient for you, for my power is made perfect in weakness." — 2 Cor 12:9
It is with a heart full of gratitude that I look back on the 15 years that God has blessed me as a priest. I agree with Pope St. John Paul II that the vocation to the priesthood is both a "gift and a mystery." Over these years, the mountaintop and valley experiences have led me to depend on Divine Providence. The priesthood is truly an adventure!
My parents' commitment to the vocation of marriage and family provided the foundation for me and my four siblings to hear and answer God's call. I am thankful for the many priests and bishops who have formed me over the years, helping me to know God's love through their friendship and guidance. The deacons, their wives, and religious sisters have been a deep source of encouragement and witness.
I am humbled by the dedication and love of parish staff. The seminarians give me hope as I see the zeal of the next generation.
God is never outdone in generosity! The unexpected turns and sacrifices that come with priestly ministry have given me more than I could ever have hoped for. I have been blessed in every assignment and have loved serving and learning from God's people: suburban families, the youth, college students, and immigrant communities. The liturgies and prayer life of the Catholic Church have become even more meaningful and beautiful over the years.
For my ordination card, I chose the image of the Blessed Mother underneath the crucifix with the words, "Behold, your mother." I am grateful for her intercession and gentle encouragement to remember that "the priesthood is the love of the heart of Jesus."
---
Father Rick Chenault, Jr., is the pastor of Our Lady of the Valley Catholic Church in Fort Payne.