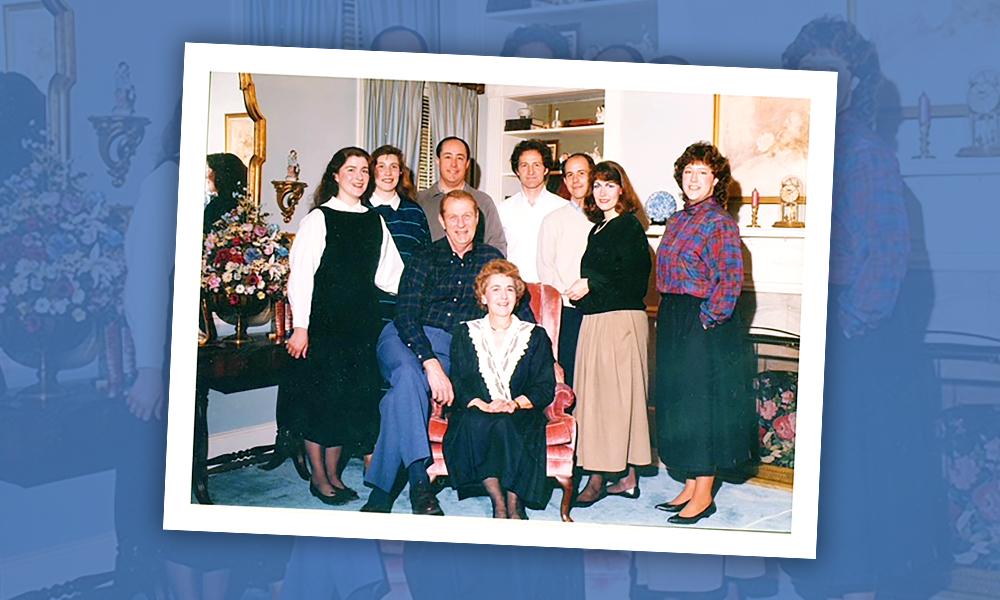 ---
The Power of a Strong Foundation
"This will be life-changing for so many families," said Sherry Lewis, principal of St. John the Baptist Catholic School in Madison. Lewis was referring to the newly created Kathleen Ganey Scholarship Fund. The fund is an endowment of the Diocese of Birmingham in Alabama, which will assist children in grades K-6 attend Catholic schools in the Huntsville area.
Ganey, for whom the scholarship is named, was a lifelong Catholic and Catholic school alumna, and in July of 2021, she passed away at the age of 62. Ganey was also the product of a stereotypical Irish Catholic family: large and devout. The patriarch, Michael, at times worked three jobs to ensure all seven of his children would benefit from a Catholic education. 
Ganey would go on to have a very successful career in human resources with companies such as Kohler, Boeing, and Snap-on, but she never forgot her upbringing. No matter the person or their background, if Ganey learned of someone in need, she was always there to lend a helping hand. She even once paid for a gas station attendant's dental work, complete with dentures, simply because the attendant was nervous about seeing her granddaughter for the first time. "Giving was ingrained in her spirit because of her Catholic faith," said a long-time friend, Judy Teague. 
Each child in the Ganey family received a sound moral foundation based on love and faith.
In the children's formative years, their Catholic education supported and accentuated what their parents worked to instill. Having experienced firsthand the power of a strong foundation, Ganey put a great deal of value into its ability to shape and mold a person. 
As the end of her earthly life drew near, the idea of a scholarship was proposed. Ganey was not the type of person to give only for recognition, but she gave her blessing because she knew that it would make a difference not only for an individual but, more importantly, for the community.
While not everyone will be able to leave a financial legacy, Ganey's life is a testament to the desire to make a difference, no matter how big or small, using one's time, talent, and treasure. Do you volunteer at your parish? If so, then you are making a difference! Do you support the Church or pray for those less fortunate? If so, then you are making a difference! The blessings we receive in this life are all gifts. How wonderful it would be if we all made an effort to share our blessings with others.
---
The first recipients of the new scholarship will be announced at the beginning of the 2022-2023 school year. Students attending Holy Family Catholic School in Huntsville, St. John the Baptist Catholic School in Madison, and Holy Spirit Catholic School in Huntsville will be considered. For more information about the Kathleen Ganey Scholarship Fund or about other ways to give, please contact Allen McClendon, the diocesan director of stewardship and development, at amcclendon@bhmdiocese.org.