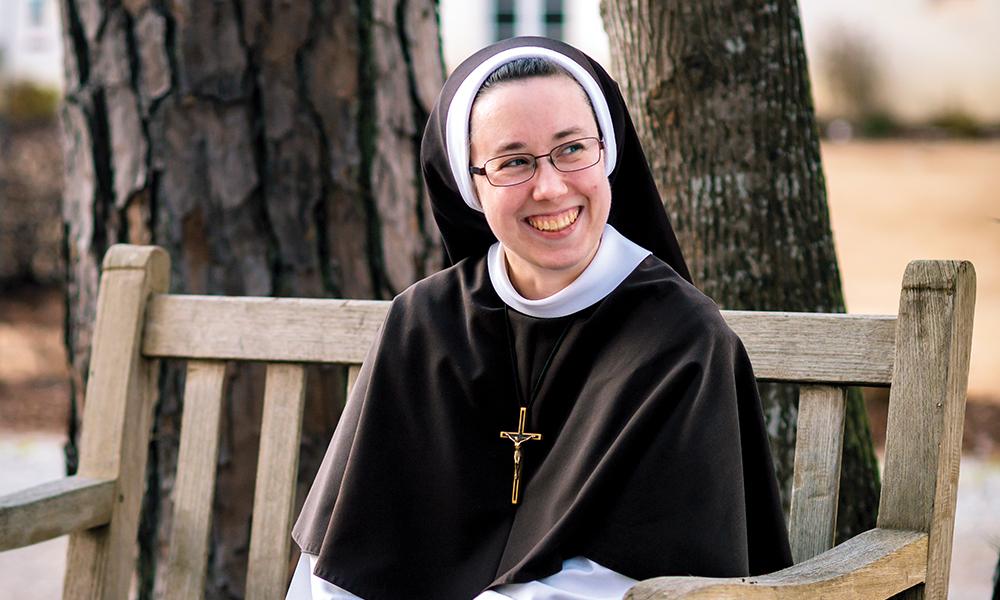 ---
My vocation, my homecoming
When asked about religious vocations, I often find myself thinking in terms of homecoming. I vividly remember the first time my family walked into the church that soon after became our parish in Detroit, Michigan. I was only 7, but the church's beauty enchanted me and made me love the weekly trip into the city. Looking back, however, I see that it was God Himself pulling at my heart in those encounters with beauty. As I grew, my love for the church structure was transformed into the intimacy with God that I learned through the liturgy and reception of the sacraments. This was where He began to invite me to know Him and to be His alone.
Years later, while in college, I became very confused about where God was leading me. I thought I had eliminated ideas of a religious vocation, but during a retreat hosted by a religious community, I suddenly found myself overwhelmed by the sense that I belonged in their way of life! I was entirely at home among these brides of Christ — their life resonating deeply within me.
Later that same year, the Lord gave the tremendous grace of showing me where He was calling me. My pastor and several friends had suggested I visit the Sister Servants of the Eternal Word in Birmingham, but I was foolishly resistant. I looked and looked for the community I was called to, meeting only frustration. In God's timing, though, I was open enough to visit Casa Maria in Birmingham for a three-day retreat. By the third day, I knew that this was where I was meant to stay. It was truly home, but home in the sense of entering into everything for which I was made. And it does not end here! Through each of our vocations, God is preparing us for life in Heaven, our true home where we will dwell always in His love. What joy to be so loved by Him!