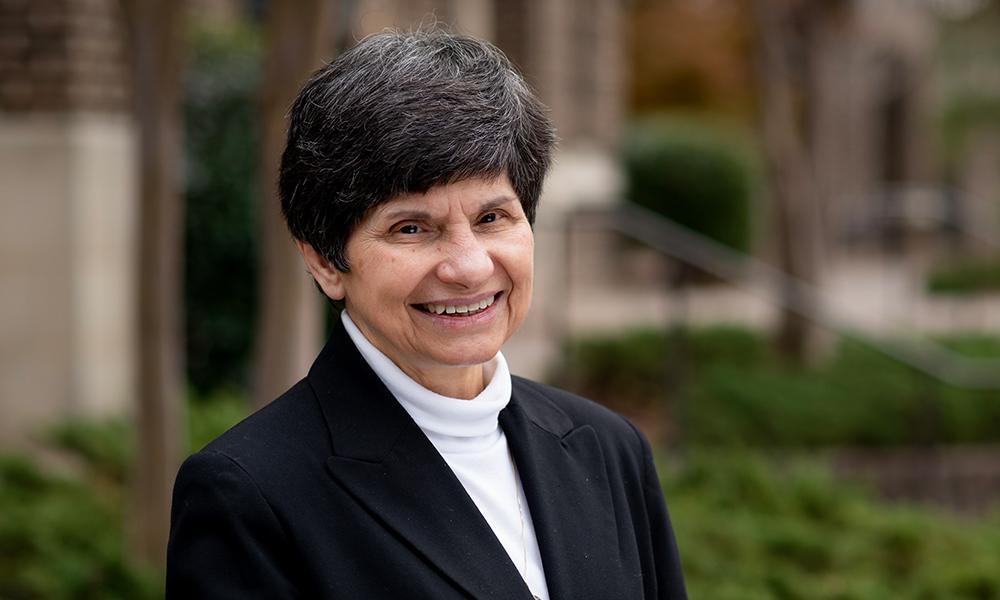 ---
'May It Be Done to Me According to Your Word'
I can still remember when the Angelus bells would ring during recess at St. Paul's Elementary. All the activities on the playground would stop, and we children would silently pray the Angelus. I remember praying, "Behold the handmaid of the Lord, be it done to me according to Your Word." I found myself identifying deeply with Mary's words. They were to shape my life.
I grew up in the decade of the 1960s, a time of social unrest and deep questioning. The Sixteenth Street Church bombing in Birmingham took place close to my school. Martin Luther King, Jr., wrote his famous letter to the clergy from the Birmingham Jail. As a young adult, I was deeply convinced that God was at the center of this troubled yet beautiful world.
My heart told me to seek God in the midst of the world's hopes and pain and to give my life as an instrument of God's peace.
When I attended St. Paul's School and John Carroll Catholic High School, I came to know and love the Benedictine sisters. Their dedication, love for Christ, and transparent joy became the seeds for my religious vocation. They helped me find a moral compass to navigate the turbulent times, and they inspired me to love the liturgy and to serve others, especially the needy.
When I entered Sacred Heart Monastery in 1969, I continued to pray, "May it be done to me according to Your Word." Benedictine life would teach me that God abundantly satisfies all the restless yearnings of the human heart. As I marked my golden jubilee of profession last year, I continually thank God for my family, my Benedictine community, and for all the holy people I have encountered throughout my life. My cup does indeed overflow with God's love, in ways unimaginable!