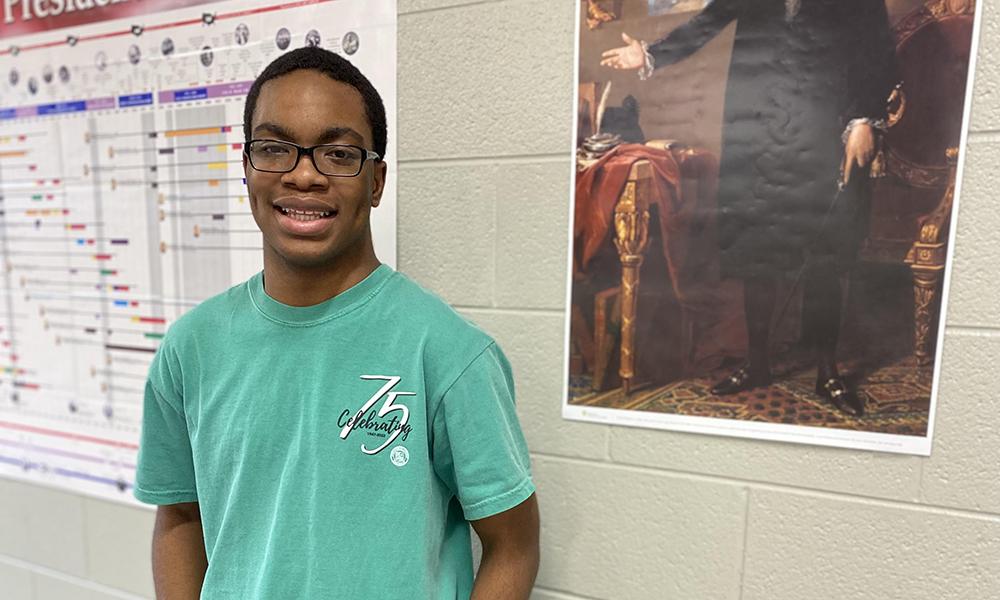 ---
Local Student Earns Prestigious U.S. Senate Scholarship
John Carroll Catholic High School senior Stanley Stoutamire has been awarded one of two delegate positions for the United States Senate Youth Program (USSYP) for 2023.
 
The USSYP brings the highest-level officials from each branch of government together with an outstanding group of high school students. Student delegates will be immersed in Washington Week activities throughout the week of March 4-11. Delegates will hear major policy addresses by senators, cabinet members, officials of the Department of State and Defense, and directors of federal agencies, as well as participate in a meeting with a Justice of the U.S. Supreme Court and possibly the President of the United States. Additionally, each session with elected officials includes an in-depth question and answer period.
In addition to attending the Washington Week public service and leadership program Stanley will be receiving a $10,000 college scholarship. The other Alabama delegate selected attends New Century Technology High School in Huntsville.
Stanley is a member of Prince of Peace Catholic Church in Hoover.