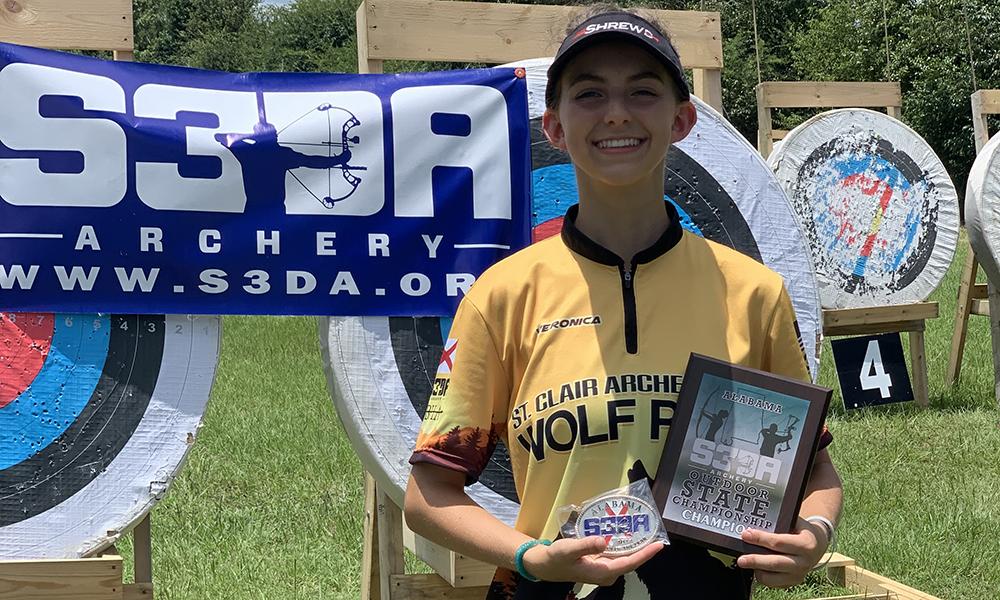 ---
Local Student Earns Major Recognition
John Carroll Catholic High School announced sophomore Veronica Walker is the 2022 Alabama Scholastic 3D Archery Shooter of the Year Champion.
In order to be eligible for Shooter of the Year, archers were required to compete in the Indoor Regional, Indoor State (3rd place), 3D Regional, 3D State (1st place), Outdoor Regional, and Outdoor State (1st place) tournaments. Scores from each tournament were added together and the archer with the highest cumulative points was awarded Shooter of the Year.
Walker, a St. Francis Xavier School graduate, also competed for the USA at the World Archery Continental Qualifier Event held in Medellin, Spain, in November 2021, where she finished 15th among the world's best in her division in the compound event. Additionally, this past March, USA Archery announced Walker as a part of the Regional Elite Development (RED) Program for 2022.