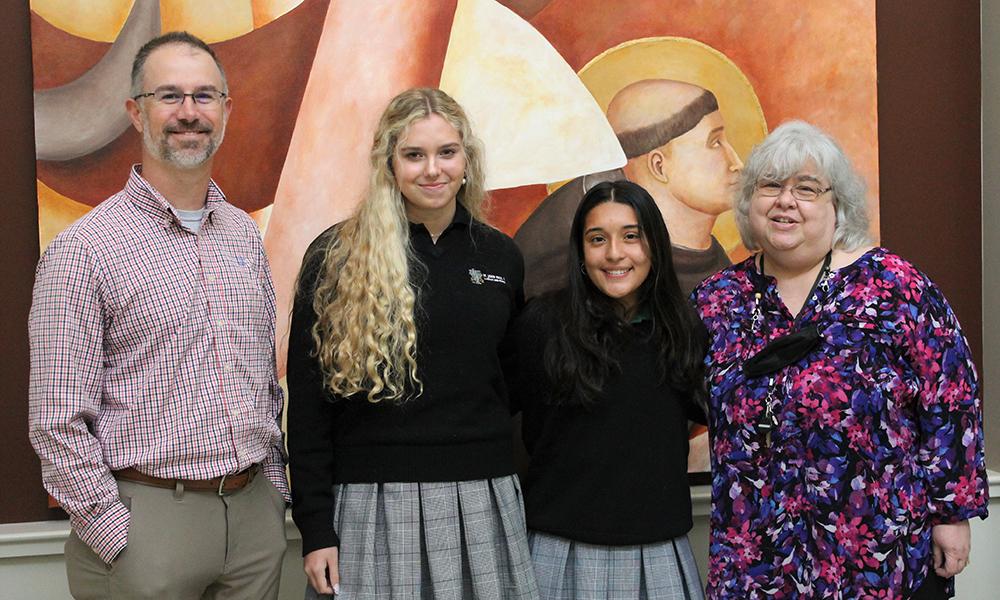 ---
Latin Awards 2023
All St. John Paull II Catholic High School (JPII) Latin students took the annual National Latin Exam (NLE) at the end of the third quarter. They were joined by over 100,000 other students from all 50 states, including the District of Columbia, as well as 13 foreign countries including Australia, Belize, Brazil, Canada, China, Italy, Japan, New Zealand, South Korea, Spain, Switzerland, Taiwan, and the United Kingdom. 
JPII students received 34 awards, including 4 cum laude (honorable mention), 12 magna cum laude (third place certificates), 14 maxima cum laude (silver medals), and 4 summa cum laude (gold medals).
The gold medals were awarded to Lilly Butler and Mary Custodio in Latin IV, and Amberly Luna-Flores and Ava Williams in Latin III.
Both Luna-Flores and Williams achieved a perfect score on the exam, which is very rare.