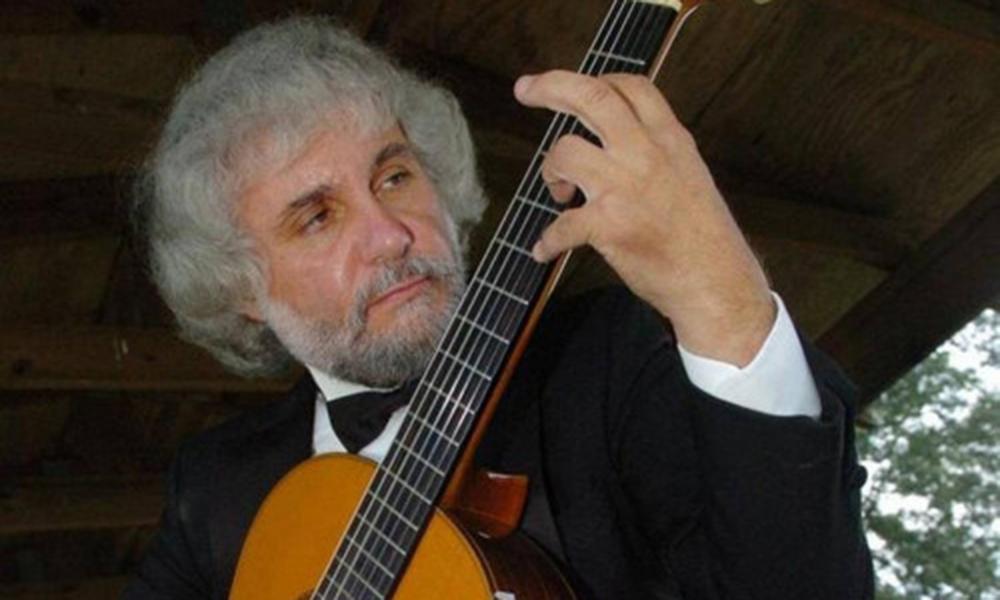 ---
Classical Guitarist Giovanni De Chiaro to Perform at St. Bernard
American classical guitarist, Giovanni De Chiaro, will be performing a benefit concert for St. Bernard Preparatory School in the Abbey Church on Sunday, Sept. 25, at 7 p.m.
Making his debut in 1976 in Carnegie Hall, one of the ultimate badges of musical honor, De Chiaro gave a performance that brought a rave notice from the New York Times. At that moment, De Chiaro launched a career of distinction that saw him return to Carnegie Hall at various times to present six more solo recitals. Most recently he performed there with the Mississippi Guitar Quartet, an ensemble he established. De Chiaro has concertized throughout the United States, South America, Canada, Europe and Mexico and has performed for Pope John Paul II at the Vatican in Rome.
De Chiaro is a recording artist for Centaur Records in Baton Rouge, Louisiana. He recorded his guitar transcriptions of the complete works of Scott Joplin, two Christmas CDs, a Broadway Collection, and a Wedding Album. His latest release, entitled Melodie d'Amore, features his guitar transcriptions of familiar piano masterpieces from the Romantic Period.
Published extensively with the Willis Music Publishing Company, he has released four anthologies of his transcriptions with Mel Bay Publications. De Chiaro has recorded two nationally televised programs for PBS which have won top honors at several national and international film festivals. He was also featured on the National Public Radio program All Things Considered, discussing and performing several of his Scott Joplin transcriptions. His recordings are regularly featured on the NPR programs Classical Guitar Alive, and Performance Today.
With the recordings and publication of his Classical Guitar Transcriptions of the Complete Works of Scott Joplin, De Chiaro received the Global Music Award for Outstanding Achievement.
He also received that same distinction for his recording of the Concierto De Chiaro with the London Symphony as well as Best Instrumentalist Award.
De Chiaro is a retired professor of guitar at the University of Southern Mississippi in Hattiesburg, having served there for twenty-five years. He currently resides in Hartselle, Alabama and teaches at the University of North Alabama in Florence.  
For De Chiaro, attending Mass at St. Bernard Abbey in Cullman is a special blessing. "I love the atmosphere at St. Bernard. There is nothing like the acoustics of singing and playing in the Abbey Church."
Following the concert, a "love offering" with be collected with proceeds benefiting St. Bernard Preparatory School. A meet and greet with the artist will be held in the Brahma Room of St. Bernard Dining Hall, complete with refreshments. The public is invited to attend.