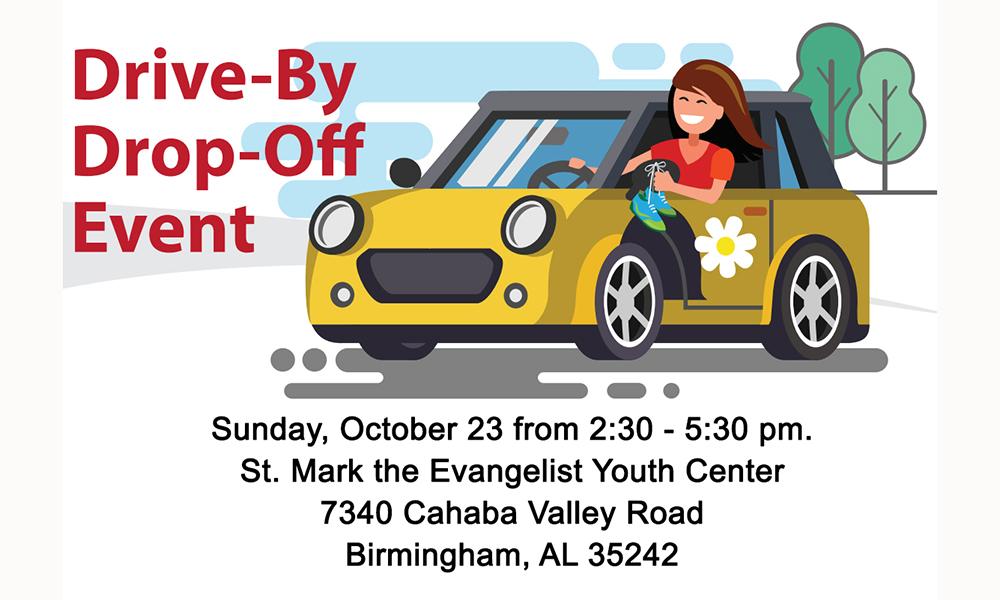 ---
St. Mark the Evangelist to Sponsor Shoe Collection
St. Mark the Evangelist Church will sponsor a drive-through shoe collection on Sunday, Oct. 23, from 2:30 – 5:30 p.m. This collection is part of a parish-wide shoe drive which began on Aug. 31 and will run until Oct. 31. During the drive, the church will accept donations of gently worn, used, and new men's, women's and children's shoes. All donated shoes will be collected by Funds2Orgs and redistributed throughout their network of micro-enterprise partners to help them maintain and grow small businesses in developing countries where economic opportunities and jobs are limited. By selling the shoes in their communities, these small business owners are better able to feed, clothe, and house their families and provide access to shoes for others in need. In addition, funds received by St. Mark from Funds2Orgs for the shoes collected in the drive will be used to subsidize the cost of LifeTeen summer camp for the youth of the parish. 
"We are excited about our shoe drive," said Mary Beth Crumly, a member of Our Lady of Fatima Guild who is coordinating the project. "We know that many people have extra shoes in their closets and hope they will consider donating them to our drive. Remember that by doing so, you have the chance to help families in developing nations and to support the youth of St. Mark parish. It's a win-win for everyone."
Those unable to participate in the Sunday event may drop off donations at the Youth Center on the St. Mark campus any time before Oct. 31. For more information, please contact Jill Nikoden at cjnikoden@gmail.com. The church is located at 7340 Cahaba Valley Road in Birmingham.