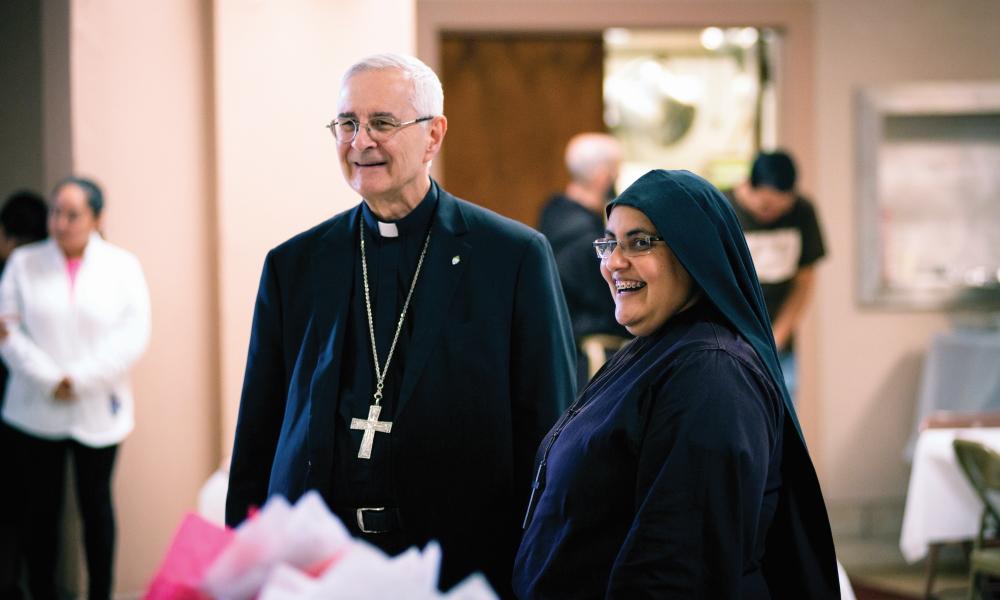 ---
Poor of Jesus Christ Celebrate 20th Anniversary
On Oct. 23, the friars and sisters of the Fraternity of Poor of Jesus Christ marked the community's 20th anniversary. Bishop Steven Raica celebrated the Mass at Blessed Sacrament Catholic Church in Birmingham with the church's pastor, Father Jim Booth, concelebrating.
The friars and sisters take vows of poverty, chastity, obedience, and total availability to the poor. They seek a life of "simplicity — as poor, with the poor, and for the poor — living by the providence of God."
Locally, the sisters live on the campus of Blessed Sacrament Catholic Church and the friars live in a house on the property of Our Lady of Fatima Catholic Church in the historic Titusville neighborhood of Birmingham. The community relies solely on the help of others to carry out their ministry. While the friars and sisters provide food for the homeless and addicted, they also try to provide clothing, toiletries, and kitchen items. Donations can be delivered to 44 16th Ave., S. in Birmingham. For more information or to volunteer, please call 205.578.6741.