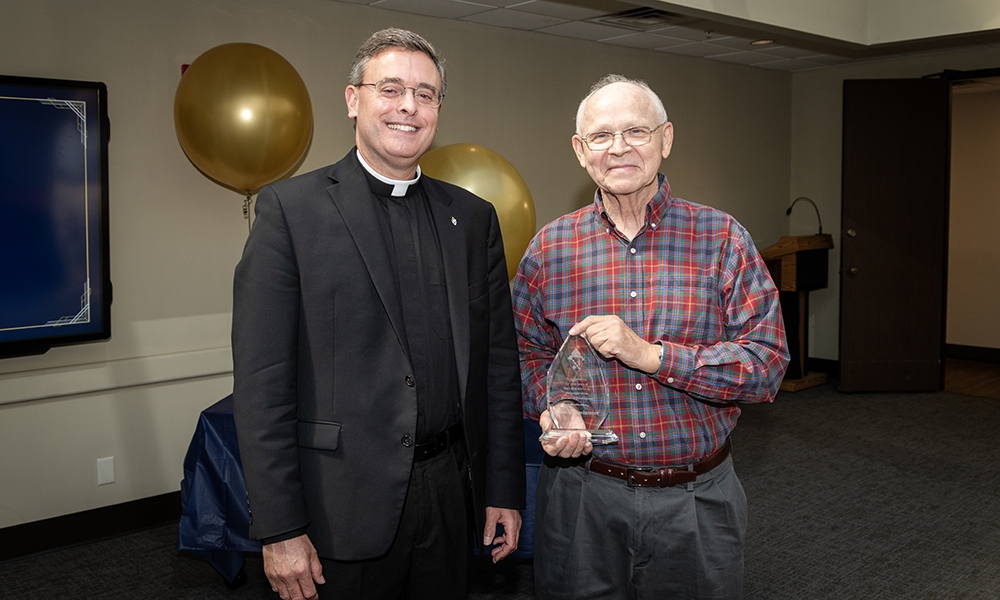 ---
Long-time diocesan youth director to retire
Employees of the diocesan Chancery bid farewell to one of their own during a special retirement celebration honoring Donald Schwarzhoff on Sept. 28. He will officially retire, Sept. 30.
Schwarzhoff just completed forty years of full-time service to the Catholic Church. He has worked in Iowa, Wisconsin, Florida, and Alabama, and he has been employed by the Diocese of Birmingham for twenty-five years. His service in the diocese has included Diocesan Youth Director, Safe Environment Coordinator, and Director of Camp Tekakwitha.
Father Kevin Bazzel, diocesan Vicar General and Moderator of the Curia, presented Schwarzhoff with a plaque in appreciation of his 25 years of service to the diocese.