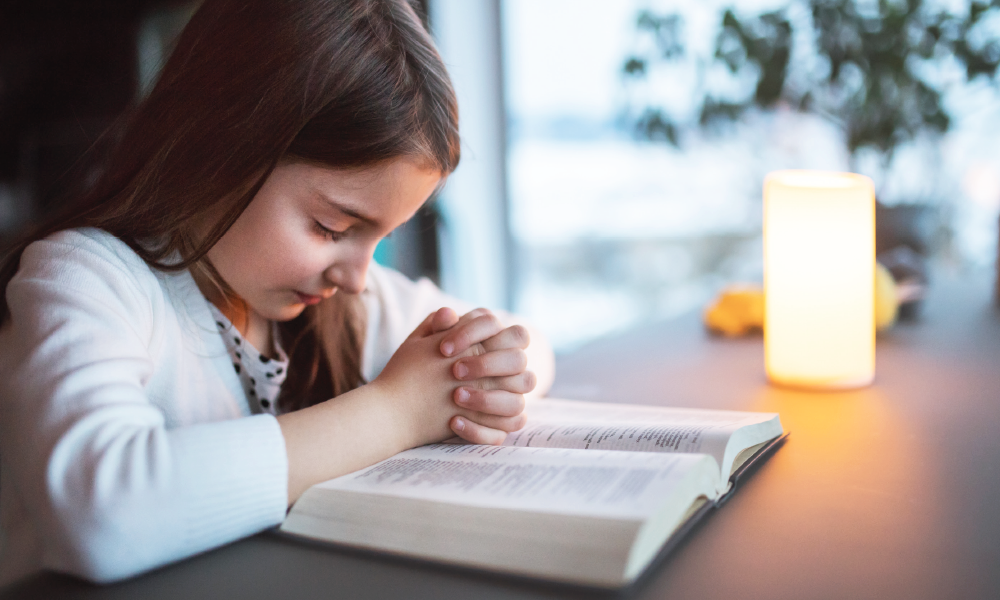 Photo by Getty Images/Halfpoint
---
Continuing to put faith first this Easter season
The Easter season is a perfect time to revisit how we can prioritize faith in the life of our family. In a previous column we discussed how much time, money and energy we put into our children. We spend money on and plan for their education, social development and so many other things. All of these are good and are essential in our mission to raise great human beings. But the most important thing we can do for our children is foster their discipleship and teach them to live in such a way that Jesus is truly the center of their life.
Our faith is the answer to everything that causes worry, fear, disappointment or frustration. Faith is the blueprint for building a rich, happy, grace-filled life, which is what we wish for our kids.
How can we do that? We can start by building a foundation of love; celebrating the sacraments (not simply going through the motions); and modeling a faith-filled life. Here are some more ideas to help make Jesus the center of your kids' lives.
Move closer
We can't give what we don't have! In life we are either growing closer to Christ or we're drifting away. Growing closer requires work. We have to read, listen, study, pray and learn in order to deepen our relationship with Jesus. When our kids see us carve time out of our day to invest in our relationship with Christ, that leaves a mark. Growing in faith has to be a priority to us, and our kids need to see us honoring that commitment. Things of earth come and go, but our eternal life is a big deal, and we don't devote enough thought, time or energy to it. Our kids might be disappointed if we miss a ballgame to make it to Bible study, but honoring Christ in this way sends a strong message.
Say the words
Make faith a frequent topic of conversation in your house. Talk about asking for protection from your guardian angel or for the intercession of the saints. Think and talk together about God's plan for your life, and pray together often to model how to involve Jesus in every decision and event of our day. Pray before meals, pray at bedtime and pray in the car. Make it a habit every single day to ask your kids what they need prayer for. Hopefully, they will form the habit of asking you and others that same crucial question.
Living a faith-filled life does not come about as a result of a one-hour obligatory event on Sunday. It is attained by putting God first in our thoughts and in our actions each and every day.
---
"Nothing gives me greater joy than to hear that my children are walking in the truth." (3 Jn 1:4)
---
Sheri Wohlfert is a Catholic school teacher, speaker, writer and founder of Joyful Words Ministries. Sheri blogs at www.joyfulwords.org.