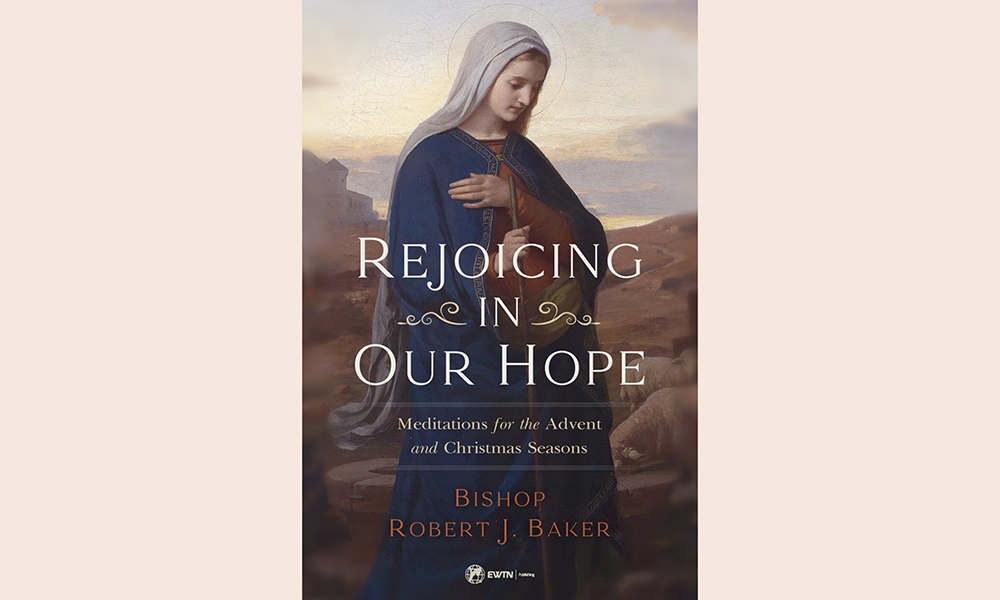 ---
Bishop Emeritus Baker releases new book
In his new book, "Rejoicing in Our Hope: Meditations for the Advent and Christmas Seasons," Bishop Emeritus Robert J. Baker shares stories and reflections on Sacred Scripture, the saints, popes, and other famous individuals that provide hope and inspiration for the Advent and Christmas seasons.
The book's brief and power-packed meditations contain a penetrating daily question for reflection and action. They also include a prayer for each day while lighting the Advent or Christ candle. Readers will find practical tips on applying Gospel living, interceding for others who are suffering or away from God, and exercising the virtue of hope to overcome discouragement. 
"We Christians see Jesus as the hope of the world," Bishop Baker said. "He is Emmanuel, God with us. No matter what our situation, how bleak, God is with us ,and He walks with us through the struggles and turmoil of life."
Starting Nov. 1, the book will be available for purchase on Amazon or at ewtnreligiouscatalogue.com. Bishop Baker has published numerous articles and books, including When Did We See You, Lord? and Prayers of Desperation.